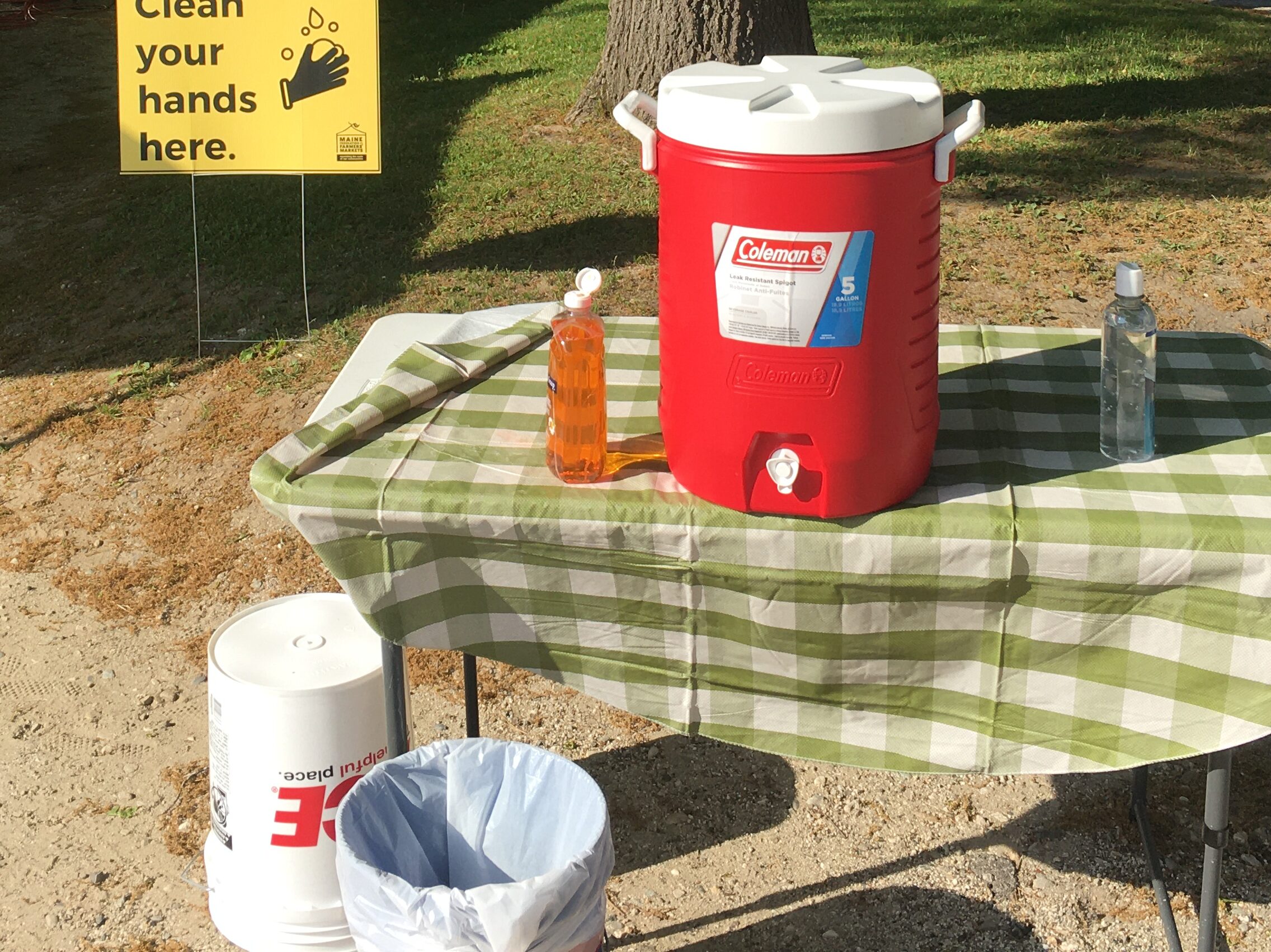 Materials needed:
Cooler (any clean vessel capable of maintaining hot water for 8-12 hours)
Bungee cords or straps (1-3)
Soap
Paper Towels
Hand-sanitizer (if available)
Trash bin (a bucket works)
Water bin (a bucket works)
Fill the cooler with hot water. Use straps or bungee cords to secure it to your truck, or bring a table or cabinet for the cooler to sit on (see this video for alternative idea).
You can purchase a hand-washing station online for $110 – Link here
Be sure to do the following:
Follow proper hand washing guidelines from the CDC
Water should be hot (above 100 degrees)
Use a cooler or something with insulation
Use paper towels to touch the cooler, rather than your bare hands
Make sure the station is stocked with soap, check throughout the day.
Clean and sanitize the touch points of the hand-washing station regularly throughout the day – aim for 1x per hour minimum.
Post signage about proper hand-washing techniques.
Sanitize the inside and outside of the cooler after each day
Graywater Disposal
Your gray-water cannot be dumped into local storm water systems or on the ground. Graywater must be disposed of legally. This will likely take place back at your home/farm. Most likely, a sink will be the best place to dispose of the water. Be sure to sanitize all surfaces after disposing the water.